"Box build," also known as systems integration, is the complete assembly of a customer's finished product. The process goes beyond the production of printed circuit boards (PCBs), extending to the electromechanical assembly that includes enclosure fabrication, installation and routing of cables or wire harnesses, and installation of sub-assemblies and components.
A box build will mean designing and manufacturing the enclosure, installing a PCBA, installing cables and the cable harness assembly, and even installing electrical and/or pneumatic systems. Auspi offers a full range of services, including packaging, labeling, and shipping to your location.
WHAT CAN AUSPI DO FOR BOX BUILD?
Auspi has over decades of experience with Box Build Assembly for full product integration. We work within many markets such as Industrial, commercial, medical, telecommunications, and Automotive. We create solutions for each customer based on their unique need. Our Electron-mechanical and Engineering team works as an extension of your team, providing a System Integration Solution that you can roll up to your production line
To start box build, we need your instructions for building the box, These should include:
Bill of materials (BOM)
Electrical schematic
Assembly drawing(s)
Wire list(s)
Test
specification/Instruction
An example (golden) unit if available

Build your next product with us!
Auspi is experienced with multipurpose plastic desktop cases and project boxes for a variety of usage. Suitable for measuring instruments, controllers, network devices, data loggers, and medical equipment, etc.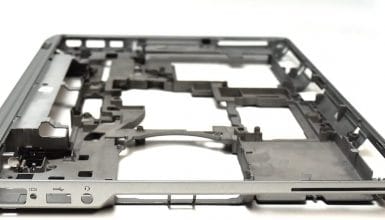 Our diverse metal box assembly capabilities allow us to supply our customers with variety of products with standard configurations or fully customized to your exact specifications.
Auspi offers a wide range of cable assembly product families that deliver high reliability, with options that include discrete wire, over-molded, sealed, and high-power cable assemblies.
Auspi has worldwide support center, we have great work with them, and they will be our long-term supplier, I would definitely recommend
I would like to express my gratitude to Auspi for their work, all orders are always completed quickly and with a proper level of feedback! It is very pleasant to work with such professionals, we will continue to order from you guys, you are the best.
We have a great Partnership with Auspi, they are fast response, most reliable, Most importantly, we are in business relationship for decades now.
With over 19 years of experience, Auspi has been one of the most successful in satisfying our clients across industries. With facilities in both Europe and Asia, we can satisfy both your geographical and cost requirements. And we always tread a fine line between the quality and the cost. We strive to make every penny of yours counts for the quality! Also, in today's constantly changing and competitive environment of the electronics industry, there are always news products & services coming in to the market. We make ourselves constantly competitive by extending our service offerings for our clients, out most valuable partners!
Quality, Service and Expertise
Prototype to Mass Production
World Wide Service Network.