Auspi fulfills your electronic manufacturing needs with industry-leading engineering capabilities, material sourcing, manufacturing services, quality assurance and reliability testing.
Flexibility is crucial for electronic production, and is standardized through our reaction time, lead time, and capacity.
Reaction time – We're available 24 hours a day to address your urgent issues.
Lead time – We provide services with both quick turnaround and normal production time, as well as sourcing through China or Europe to meet the client lead-time needs on a varied cost basis.
Capacity – We are available approximately 150,000sqm/month, accumulative of both in-house production and from affiliates.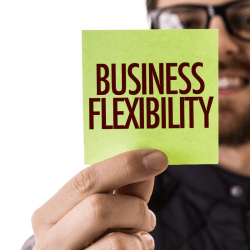 Auspi's fully equipped Reliability Test and Verification Lab is designed to support a wide variety of client reliability testing and reporting requirements from simple drop-testing, complex humidity and salt spray testing. Auspi works closely with clients to establish a reliability test and reporting plan that will be in total compliance with all client requirements. Such as:
Life and extended run-in testing
Environmental chambers
Vibration testing
Humidity and salt spray testing
Hot/Cold Temperature testing
Product scratch/hardness testing (Sclerometer)
Drop & Pull testing
Solder paste thickness measurement
Auspi' s ISO 9001:2015 compliant Quality Management System (QMS) establishes the framework by which Auspi controls its processes. Total process control is designed to achieve continued customer satisfaction, exceptional product quality, and continual improvement. Auspi continues to excel in all these areas which is an indication that their processes are well controlled and managed.
6-Sigma based Management
ISO-9001:2015 Certified Quality System
IATF 16949 Certified
UL/CUL approved processes
Adherence to client Approved Manufacturers List (AML)
Engineering Change Control
Traceability Barcode system
Equipment calibration recall programs
On-Going Employee Training Programs
Auspi develops and manages a wide range of production test processes, from passive In-Circuit PCBA testing to fully-automated final test stations. Auspi works closely with its clients to ensure all test and verification is performed in compliance with established product specifications and requirements.
Testing Jig Development
E-Testing
Passive In-circuit testing
Fully automated, manual functional, and final acceptance testing
On-line & off-line function testing
Faraday cage test chambers
Client test process reporting and statistics
Client relationships, quality services, and on-site sales support are only a couple of our core values. As a local business to most of our clients, we maintain a competitive edge by limiting time sensitive issues with our quick response times. We believe our value comes through our multilingual sales team and our global business framework, enabling each client to be ensured of our reliability.
While maintaining excellent quality results, our company ensures prevention of issues early on, and ensures liability to protect our clients. With multiple supply channels, our mission is to work with clients closely on quality inquiries throughout the manufacturing process, from design to service levels. Strategic and long-term partnership cannot be built without full trust and liability coverage, and Auspi is proud of its dedication to our business partners.
Our inspection process is crucial to ensuring that your product meets quality standards and operation.
Our process maintains the following standards:
First Article Inspection
Visual Inspection
Automated Optical
Inspection (AOI)
Automated X-Ray
Inspection (AXI)
At Auspi, we ensure quality inspection for excellent PCB performance.
We now have 8 registered business units in Asia, Europe, North America, and South America, we wish to be closer to our valued clients and allow to support and monitor their needs more effectively. More and more Auspi local offices in other continents and countries shall exist in the coming future. You can now dial local phone numbers to reach Auspi (currently available in US, DE, RU, UK, CZ, BR, NL, AU, HK, CN)
As a quality-conscious company geared towards serving customers, we are prepared to provide the best service and the best products consistent with international standards. We pursue the quality policy "Deliberately design, methodically manufacture, prompt delivery, customer satisfaction & continuously development", positively carries out quality systems like ISO9001, IATF 16949 etc.
Our values root from the basics of reliability. honesty and high level of ethics in business transaction. "Cus-tomer-centric" is our culture across the organization.